Lucid theme for Hugo – documentation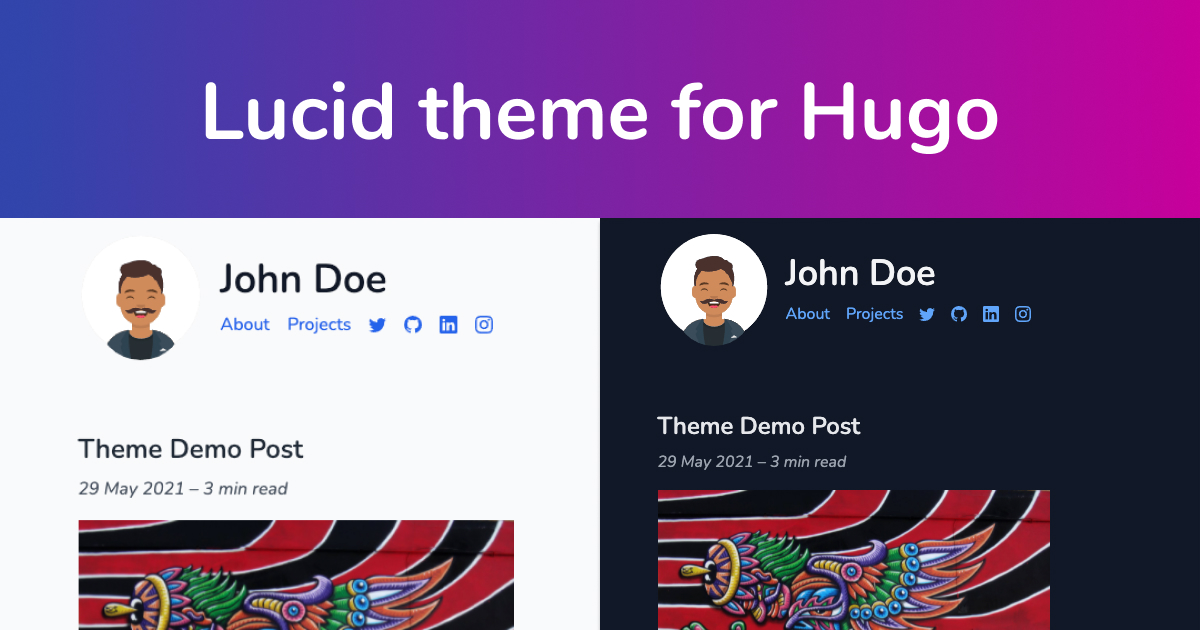 This section has all you need to get a Hugo blog up and running with the Lucid theme.
This page helps with installing the theme on your Hugo site.
Read more →
Lucid theme can be configured with the config.toml of your Hugo project. Here are a few options you should be aware of.
Read more →
Lucid offers a bunch of options for managing content - both blog posts and pages.
Read more →
Post options to use a featured image, display table of contents and a few other things.
Read more →
The theme comes with a styled newsletter form with Mailchimp integration.
Read more →
Notes on customizing the site to suit your requirements.
Read more →